6 tags
Watch
Figure,Garageband,Bossjock from Digital Roadtrip on Vimeo. If you are interested in developing audio projects in the classroom, this video shows, how to make a sound bed (or music ident) with Figure the process of "Audio copy/audio paste" between apps how apps can be used together to create unique outcomes explains "ducking" and how Garageband falls a little short in...
1 tag
7 tags
Watch
I'm in Croatia working with Teachers and students from all over Europe.  One of the apps I've been keen to push out is the Awesome Bossjock. This is fast becoming one of my fave apps. Ta to @joedale for the tip when we met at the Apple Teacher Institute in Malvern in the Easter hols! I'm using The Figure app to make the music idents and then syncing a set of special sound effects via iTunes to...
6 tags
iPad - The Knowledge
St Silas's Stay at school year 5 1:1 iPads with 5 for EYFS all VPP'd iPad workshops without Apps? What's he chuntering on about now ? I'm sitting in Manchester Airport, flying to Croatia to work, via Munich… Yep… I know what you are thinking… Yes, I do feel a bit guilty, especially when I think about Mrs C and that very challenging year 8 class, all her GCSE and A level...
Fat and Skinny Apps
Fat and Skinny Apps! | Create infographics
7 tags
It is better to have 8 iPads permanently in the...
Last week, I worked in 6 schools in 5 days. 2 of these schools were recently "outstanding" in OFSTED terms. Across these 6 schools, less than 5% of the staff were on twitter (no big deal, but interesting). The schools, both Primary and Secondary were united in their struggle to manage class sets of iPads.  1:1 is the best model for iPads in school, but this is not always feasible. ...
6 tags
The iPad TV Studio
Yeah! Sorry about the Monkey/Teddy! Like many people, I was initially drawn to Apple because of the need to create content, especially digital video. For full-on video editing projects I will use a Mac, but the iPad is really evolving as a video content creation tool. iMovie on the iPad is a great experience, but it doesn't have all the bells and whistles of iMovie on the Mac or obviously...
6 tags
Switch Ken Burns Off in iMovie on the iPad
turn off ken burns from Digital Roadtrip on Vimeo. There are some critical debates here in the North of England like which side of the Pennines you come from and which one is the best. Likewise, on the iPad,  "to have or not have the Ken Burns effect" on every still image in iMovie! So i'm tackling them both here…Here's how the Ken Burns effect is switched off.
6 tags
4 tags
Evidence of Learning on the iPad, Saved Neatly To...
After BETT 2013 quite a few people have been asking me about handing in iPad projects to the teacher's laptop with Printopia software. I blogged about this last summer, but here on Valentines day, (sharing the love) is my Snapguide complete with video. Check out How to "Hand In" Text/image iPad Projects (Hassle Free) by Digital Roadtrip on Snapguide. - Big thanks to St Silas...
4 tags
Linking to My Story eBooks with QR codes
Check out How to Create an eBook, Publish and Link With a QR Code by Digital Roadtrip on Snapguide.
6 tags
Update on meDrive + Pics
In the above slides, I've added a screen shot so that you can see the Mac view and the iOS view of the meDrive.  The image on the iPad is stored on the meDrive. It is a simple handout scanned (rather badly by me) using Readdle's Scanner Pro on an iPad Mini. The scan was webdav'd straight to meDrive from within the app. It's now ready for a riveting annotation session with...
6 tags
6 tags
Combining eBooks using Book Creator and Edcanvas
You can now share and combine ebooks created in Book Creator on the iPad. You'll need dropbox to share the books. I'm also using Edcanvas here to distribute. Edcanvas is useful if you want to add additional resources and instructions, and especially good if you don't want students anywhere near the dropbox. Although files are shared from Dropbox, Edcanvas links directly to...
7 tags
6 tags
4 tags
7 tags
Took some time out for a wander in the...
digitalroadtrip and presenting here / teacher take control / iPad blog ecosystem in null (digitalroadtrip)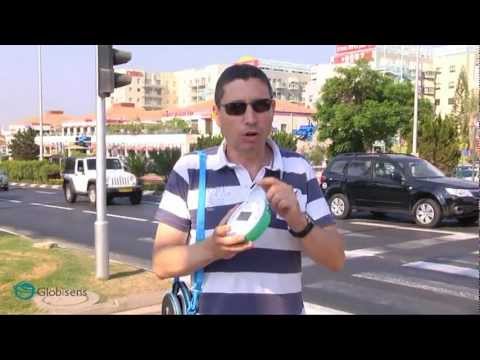 I am so busy I can't find the time to blog!
So here is a quick edcanvas. Many of my workshops are supporting teachers that are keen to move beyond the app fest and get some focused and sustained work completed. This invariably requires a teacher and learner exchange. Often email isn't viable. So I am modelling ebooks distributed via dropbox - the "open in" option in iOS6 is very liberating! Edcanvas is my "go...
10 things to consider now that Volume Purchasing...
Apple make some great Apps e.g. iMovie, Keynote, Pages, Numbers, iPhoto and GarageBand. People will shell out for them because they are fab. However, in the new VP era, it is more expensive for schools managing small class sets e.g… iMovie £2.99, Keynote£6.99, Pages £6.99, Numbers £6.99, iPhoto £2.99 and GarageBand £2.99 on up to 20 iPads will cost a wapping (no pun intended) £600. So if...
5 tags
Watch
Pupils print PDFs to the teacher's computer for assessment. With the Printopia app installed on the teacher's computer (not the iPad!), student projects can be sent as PDFs directly to the teacher's computer. The only proviso being that the teacher's computer is on the same network as the student devices.
Digital Roadtrip @Apple European Briefing Centre...
I am looking forward to presenting at Toucan Computing's event in September. It will be great also to see good buddy John D'Abbro. My talk will be about using free tools and web services to take the iPad learning experience further. I will model some ways of managing publishing and collaborating on the iPad whilst staying safe. More info can be found here….
The Spin app for iPad
mmmm…. Interesting!
Start Building Free IOS Publishing and...
I am often asked about sharing student work esp from iOS devices. This project could be made in Garageband on a Touch or iPad for fancy radio programme production values and shared to a class soundcloud account. Or for simple voice recordings, using the free soundcloud app recorded directly in the cloud. The important thing is that the recordings can remain private but accessible via a...
iPad Power to the Teacher!
Having had quite a few questions from teachers about the use of "Sharing to iTunes" - I have made a little PDF and eBook version that explains a typical context for using this in the classroom and an easy non-tech guide to set it up on the teacher's computer.  Some of the key apps that enable educators to use "File Sharing in iTunes" are, Pages, Keynote, Numbers,...
Unique method for accessing student work on iPads?
Uploaded with Skitch! There is an awful lot of hot air blown about accessing student work from "class sets" of iPads, via email, WebDAV, Dropbox etc etc. A little known and cool method is this…  We all know that we can share via iTunes over USB to any Mac/PC with a recent version of iTunes. Well would you believe the same thing works without a cable and it doesn't have...
Watch
Sometimes all I want to do is write collaboratively in real-time across a range of devices. I've been looking for something like Etherpad. Now I have it!
4 tags
Road Testing an iPad in the Classroom this Summer?
Good Buddy and kinda ICT Rock star Mr Tim Rylands asked me to make a quick list of apps for a school test driving an iPad - here's 10 (actually I squeezed a couple of extra cheeky ones in) from over 500,000+ on da apps store man. Ok… So you have borrowed a couple of iPads to test drive at your school.  Where do you start? This list straddles (ouch!) both Primary and secondary...
Watch
What shall we make?…. iPhone screen recording via reflection app.
1 tag
Zap the Collaborative web tool
I'm quite enjoying this tool that seems to work really well for web based collaboration. Group Zap isn't an app. It's a web service you can find it here. No doubt there could be some port issues in schools, but it works a treat at home! Text and image can be updated live across multiple devices.  Images need to be uploaded from IOS devices with the free Picup app. What also...
Watch
Big thanks to David Baugh for flagging up this outrageously cool app. The app is fun and will be loved and loathed in equal measures! It is a riot to use! Ha! My video here has the lowest production values ever. I don't think  Apple Marketing will be using it for iPad 3. It was made with Videoscribe app and recorded with quicktime via the reflection app on the mac. Check out the glitch...
3 tags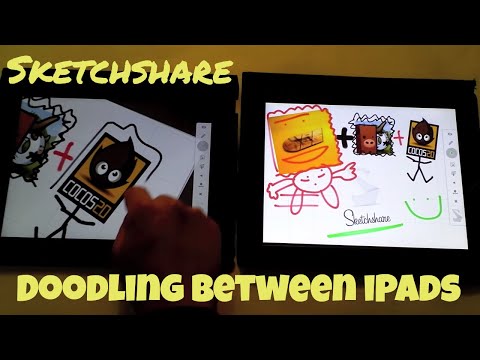 8 tags
Photoshop Touch for the iPad
When the iPad was born, I'm sure I wasn't alone in thinking that Photoshop on an iPad might be interesting, but now I'm not so sure.   I use a whole range of instant gratification apps almost like a tool kit to process an image. These apps include - Snapseed, Phoster, Type drawing, Background Eraser, Tiltshift, Percolater, Pixlromatic amongst others. Maybe I'm...
iPad app tutorials using screen shots and the...
The content for these tutorials was created on the iPad and then tweaked slightly in iMovie on the Mac. It is possible to do the whole thing on the iPad. I just had some idents that needed to be tweaked, otherwise this would have been a 100% iPad process.  Because these are screenshots/voice overs, there are some "movement moments" that don't appear in the video - but...
5 tags
Text Books (as we knew them) RIP
http://www.apple.com/ibooks-author/
The best 1:1 iOS finds at BETT 2012 are free...
Being busy presenting, I didn't get much of a chance to look around BETT 2012.  For me, the two best things were not actually at BETT.  The first thing was this…. This is about to be launched and I like it a lot!  This page is a tease. It sign posts a new and FREE way to create interactive question sets with audio and video content. You create on the big screen with an easy to use...